How the SHADE AIDE® Protects Your HMI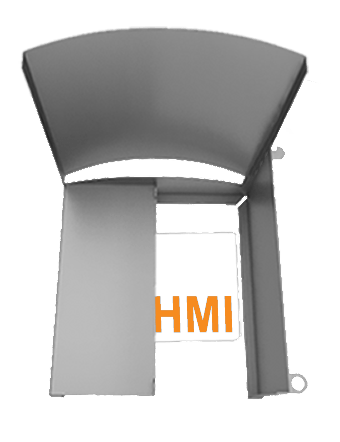 Instant Shade for Your HMI
Improve the visibility of your HMI screen with instant shade. Simply raise the SHADE AIDE® cover and open two side panels. It's that easy. It's that fast.
Choose from the SHADE AIDE® UL rated NEMA 4 or NEMA 4X models that now come standard with the IP66 ingress rating for dust and water.
HMIs continue to grow wider, larger and display necessary information for your industrial control panel. It's critical to be able to see those details for the operation of your essential equipment. Due to abundant sun light, many HMIs become difficult to read. That can be quite annoying. Not to mention downright catastrophic.
Sun, dust, water…..we've got you covered with SHADE AIDE®.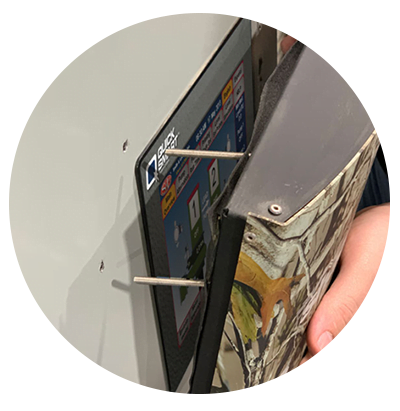 Step 1: Mark holes
Step 2: Drill holes
Step 3: Install SHADE AIDE®
Step 4: Test opening and closing
You now have instant shade.
Protect your SHADE AIDE® around the clock with the lock spot. Pop a lock in the provided spot and only authorized users will have access to your most important controls. Shade and security, a sun shield and a screen safeguard, all in one easy-to-install, fully customizable component.
Lockability doesn't get any easier.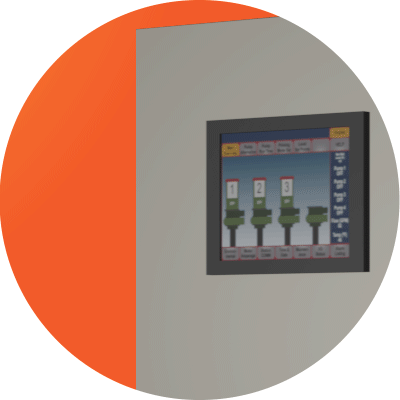 When you prevent the sun from damaging your HMI screens, you will extend the life of your HMI and prevent having to spend money on costly replacements. And as an added bonus, SHADE AIDE® makes your screen easier to read when it is in use.
HMI's exposed to the sun are susceptible to IR and UV rays. These bandwidths of radiation have an observable impact on the components of your HMI screen. Extended exposure will cause color shift, giving the screen a "washed out look." Eventually, the HMI may fail to function properly due to extensive sun damage. The money you have been spending on replacing UV sun damaged HMI's can now be put to better use.
The SHADE AIDE® protects your HMI 100% from harmful UV sun rays when closed and 80% while you view your HMI. Shade your HMI when working, cover it when you are not.